Contact Us
Please fill in the form below and we will contact you as soon as possible.
Error: Contact form not found.
For tickets and inquiries call 01782-206000 or visit our shop at:
Music Mania, 3-6 Picadilly Arcade, Hanley, ST5 1DL
Orchestral Series

SEASON TICKET BENEFITS
Save 20% on all seats
FIRST CHOICEof seats available in any area, guaranteed for the season Season Tickets start from only £128 – only £16 per concert
If you are registered disabled, you can claim 25% discount on the full ticket price when you purchase a Season Ticket
Complimentary refreshments included
Questions?
Piano Master Series

SEASON TICKET BENEFITS
Save £20 on the full ticket price
Enjoy complimentary wine, coffee/tea/ fruit juice
Free season's programme
Free car parking
Choose the best seats available – guaranteed for the series
Single Recital Tickets…£26
Price includes a complimentary programme and interval wine
or coffee/tea/fruit juice.
Click the link below to buy individual tickets for the 2022/2023 Piano Master Series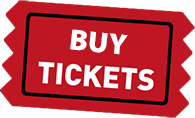 Questions?